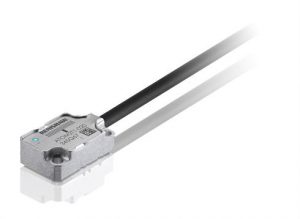 What is ATOM?
ATOM is Renishaw's miniature non-contact optical incremental linear and rotary encoder system. Its innovative design combines miniaturisation with leading-edge signal stability, dirt immunity and reliability. This combination is unique in the market place and represents a significant advance in the performance and reliability of miniature encoders.
ATOM systems are simple to install with integrated LED for signal integrity indication.
A range of interfaces is available including high-performance Ti, Ri and the compact PCB ACi interface.