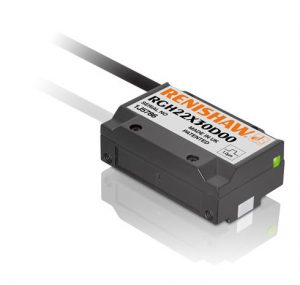 What are RG2 and RG4 ?
RG2 and RG4 incremental encoder systems have a strong reputation established over many years for providing highly-reliable position feedback, even in conditions considered unsuitable for most open, optical linear encoders. They all feature the original Renishaw state-of-the-art filtering optics, with excellent immunity to dust, scratches and light oils on the scale. These systems are fitted as standard by many of the world's leading linear motion OEMs as well as being used in wide-ranging applications such as medical, machine tool, photovoltaics, semiconductor and flat panel display manufacturing.
RG2 is the name given to the range of encoder products that read 20 µm pitch scale types. The range contains a variety of readheads, which differ in size and scale options, including:
robust RGH22
compact RGH20 and RGH24*
low-profile RGH20F and RGH25F**
* NEW: faster speed variants available.
**The RGH25F is also available as an UHV (Ultra-High Vacuum) version.
RG4 is the name given to the range of encoder products that read 40 µm pitch scale types, permitting even higher speeds and greater set-up tolerances. The range, which differ in size and scale options, consists of:
component RGH34
robust RGH40, RGH41 and RGH45